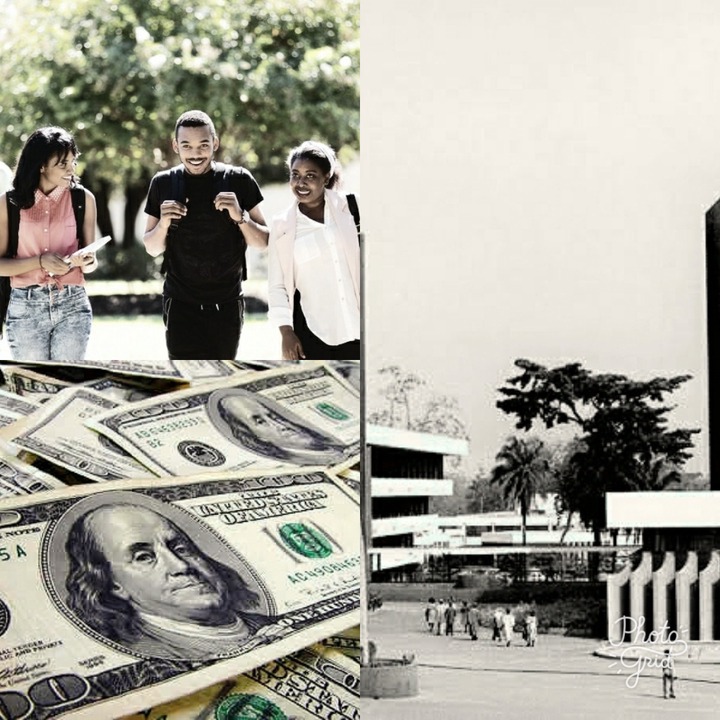 I know a lot of young minds that are probably higher institution students who search "how to make money" on Google, don't always get the result they are searching for on the search engines and results that are relatable to them and their environments are not shown to them. I have thought about this and I've decided to highlight what students in any level of education can engage themselves into that would be LEGIT and wouldn't affect their studies.
Before I list several ways to make money while on campus, I would first like to tell anyone reading this post to acquire a skill which they are interested in doing whether for passion (L.O.L) or for money or relating to their specific field of study. You can learn a skill that won't take much of your time and if you don't seem to know the type of skill to learn to make money kindly check my earlier post on
Most Lucrative Skill to acquire in 2020
as a guide to choosing the right skill to learn and master.
After you would have learnt a skill, it may not be enough to be able to care for your needs and I'd list different things students can do while on campus and during breaks and I'd advise for you to make your research about anyone of the work (job) listed here as a comprehensive post on each of the skills will be published in the cause of the year. These are the several ways to make money as a student while on campus;
Tutorial
:
You can always find ways to gather colleagues or even junior colleagues to tutor for little change and you'd gain your own penny within no time.
Photography
:
To be very honest with y'all, this is one of the most growing crafts among students in tertiary institutions and it is very good because it breeds your level of creativity.
Marketing
:
There will always be different ready-made products that will need marketers and it just up to you to determine whether you'd take the job or not.
There is a lot of gains in being a marketer because you'd gain a lot of exposure and little fame attached to selling products on campus.
Event Planning
:
Most people don't know that there are people that organize events for students who might want to throw a birthday party or just a normal party to enjoy a good life. No much thing to learn, Just be sure you're capable of handling situations.
Digital Marketing
:
This is a post on its own because we can't finish it topic within this post I'd just advise anyone interested in this particular way of making money on-campus should research well before diving into it.
P.O.S Terminal/ Outlet
:
With the emerging trend of relieving people to deposit and withdraw from point of the sales agent, There's a high probability that students would do transactions and they would not want to enter the banking hall bit rather use a very close p.o.s outlets.
Mobile Saloon
:
Owing or starting a saloon is not big for both men and women because without a physical edifice, a lot of students make a living from rendering their skills and talents for money.
Gadget Repair & Accessories Sale
:
This is also very rampant and there is no how students won't buy charger, the earpiece and maybe probably repair their Mobile gadgets and purchase other complementary accessories.
Graphics Design
:
Graphics Design is one of the most paying jobs in the world and the services of a graphic designer would always be needed in designing different form materials for various individuals not to now talk of departmental excuse and other execs who would always need someone to design a lot of work for them.
Printing & Photocopy
:
A whole lot of students or let me say almost every student will need to print out a particular material and photocopy different documents so this is also a very big thing to venture into on campus.
I noticed that I won't be able to further explain deeper because of not boring people with too many stories but I promise to make another post to compliment this particular one for people to know what is happening around them so as to be financially independent.
Other ways of making money while on campus are listed below;
• House Painting
• House Agents
• Online Registration
• Laundry Services
• Fitness Instructor
• Modelling
• Baking & Pastries Making
• Soap & Disinfectant Production & Sale
• Football Viewing Center
• Wear Sales....e.t.c among others not mentioned here.
Note: Freshers or 100 Level students are not advised to involve themselves in campus business as they'd need to completely focus on studies and learning their new environment unless they are already used with the academic environment.